The Arenberg Foundation stands for:
Promotion of European History and Culture in order to contribute to the building of the United States of Europe, a federal state capable of treating as an equal with the Great Powers of today and tomorrow.
Promotion of dialogue between the different European cultures with respect for both diversity and subsidiarity.
Encouragement of pan-European awareness of the roots of the peoples of Europe, the condition sine qua non of the construction of the House of Europe.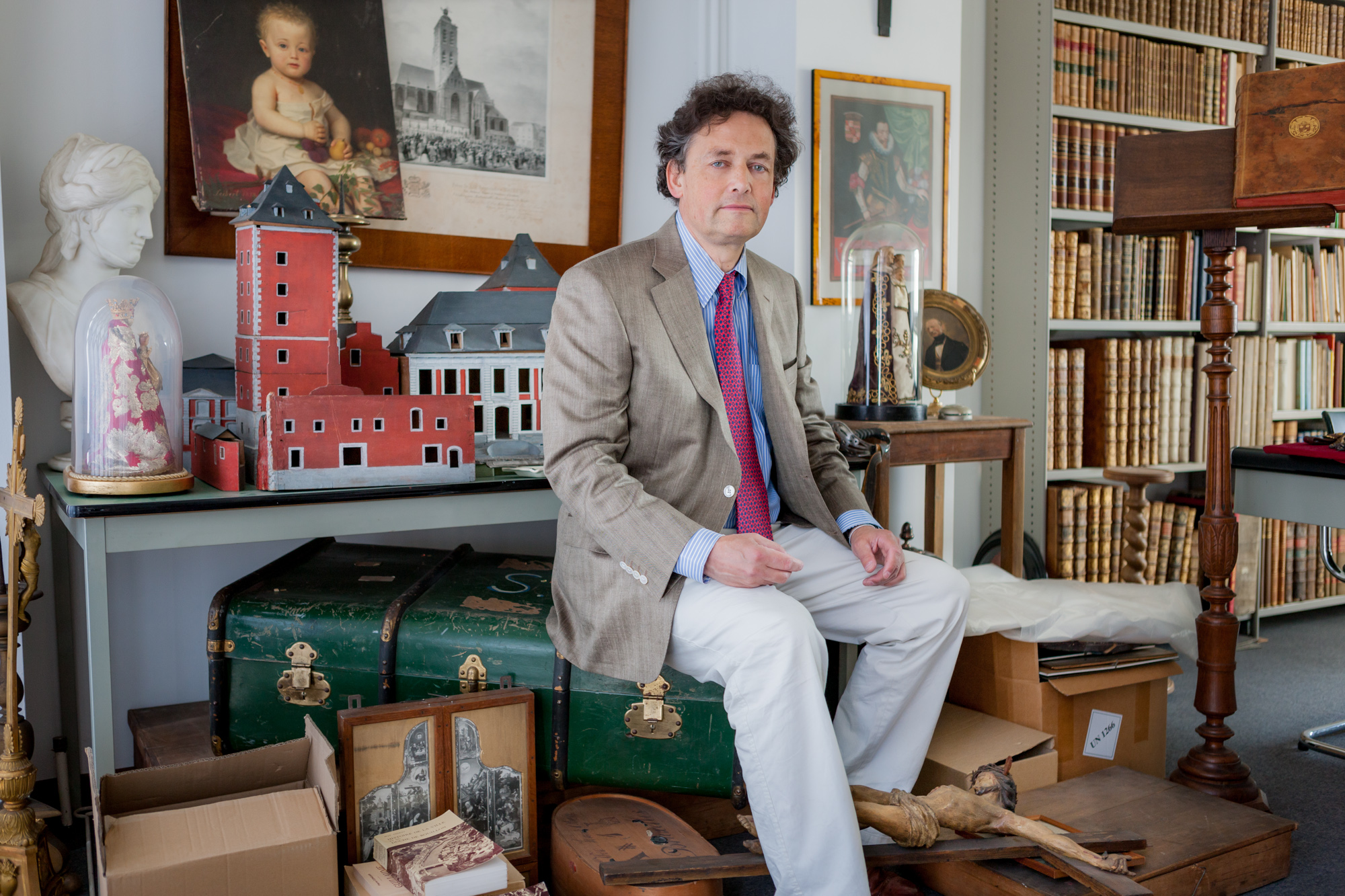 Objectives
To encourage the study of European history and culture, so that the inhabitants of modern Europe, and in particular those living in what were known as the Low Countries and the Holy Roman Empire of the German Nation, can develop a healthy confidence in themselves and accelerate the development of the European Union.
Strategy
To encourage collaboration between Universities, historical associations, the state archives, local and regional authorities and private enterprises in the eight European countries where the House of Arenberg once occupied positions of administrative and cultural importance.
For example, the Universities of Leuven and Louvain-la-Neuve, the General Archives of the kingdom of Belgium, the State Archives of the Rhineland-Palatinate and Rhineland-Westphalia, the historical societies and the local and regional authorities of Aarschot, Beveren, Enghien, Neufchâteau, Sedan, etc., and of the 52 towns and villages in northern and central Europe with which the Arenbergs were closely connected.
To convince families having archives of their own to join with us in our efforts to find ways of making better and more extensive use of these cultural treasures and to make them accessible to a wide public.
To make the Arenberg Archives more widely known.
Tactics
More than twenty private publications and since 2005 the provision of sponsorship for works of a scientific character throwing fresh light on our past.
Participation in exhibitions through the loan of family possessions, for example the exhibition in Enghien devoted to Charles d'Arenberg (1994) or the exhibition in Leuven devoted to the blind duke Louis-Engelbert (1996).
Installation of a museum in Enghien-Edingen (Belgium).
Organisation of conferences, for example the seminar on "Twenty-five years of French history, 1940-1965" with Commandant Hélie Denoix de St Marc (1998), the lecture on 'The European challenge' with former Prime Minister Mark Eyskens (2002) or the lecture on ' Europe, quo vadis ? with former Prime Minister of Belgium Jean-Luc Dehaene (2004)
The Arenberg History Prize 'Duke d'Arenberg', first awarded in 1992. European prize Arenberg-Coimbra, first awarded in 2007
College of Europe – Arenberg Foundation prize, since 2013
Since 2002, organisation of concerts (Lauenen, Berner Oberland)
Socio-cultural events such as the Jubilee (360 years) of the old duchy of Arenberg (Eifel), in 2004.
Composition of the organizational bodies
Arenberg Foundation, Enghien
An independent think tank to promote history
Members of the board:
Minister of State, Viscount Mark Eyskens, chairman
H.S.H Prince Henri d'Arenberg, vice chairman
H.S.H Duke d'Arenberg (Leopold), C.E.O.
H.S.H Prince Etienne d'Arenberg, treasurer
H.S.H Prince Pierre d'Arenberg
Prof. dr. Koenraad Debackere
Baroness Janine Delruelle
H.E. Ambassador Baron Frans Van Daele
Arenberg Archives and Cultural Centre, Enghien
Restoration and conservation of archives
Members of the Board of Directors of the AACC:
President: H.S.H Duke d'Arenberg (Leopold)
Members:

H.S.H Prince Henri d'Arenberg
H.S.H Prince Etienne d'Arenberg
H.S.H Prince Philip-Leopold d'Arenberg
Associate member:
Studium Arenbergense asbl, Enghien
Finances the Centre's operating expenses
Members of the supervisory committee:
President:
H.S.H Duke d'Arenberg (Leopold)
Directors and associate members:
H.S.H Prince Henri d'Arenberg
H.S.H Prince Etienne d'Arenberg
H.S.H Prince Pierre d'Arenberg
Mr Clément Crohain, former mayor of Enghien
Arenberg-Stiftung, Essen-Heidhausen (Germany)
Finances history-related publications
Members of the board of the Arenberg-Stiftung:
Dr. Elsbeth Andre, managing director, Landeshauptarchiv Koblenz, Koblenz
H.S.H Duke d'Arenberg (Leopold), president
H.S.H Prince Etienne d'Arenberg
Prof. dr. Heinz-Günther Borck, Koblenz, scientific adviser
Mr Erich Steinsdörfer, ass, managing director, Deutscher Stifterverband, Arenberg-Stiftung: Barkhovenallee 1 Postfach 164460 in D-445239 Essen
Dr. Martina Wiech, managing director Abt. Rheinland, Landesarchiv Nordrhein-Westfalen, Duisburg
Scientific Committee of the A.C.A.
President:
Viscount Prof. dr. Mark Eyskens, former Prime Minister and Minister of State, Leuven (Heverlee)
Members:
H.R.H Dom Duarte, Duke of Bragança, Head of the Royal House of Portugal, Sintra
Prof. dr. James Collins, Georgetown University, Washington D.C.
Dr. Marie Cornaz, Bibliothèque Royale, Bruxelles
Prof. dr. Koen Debackere, KU Leuven
Prof. dr. Pierre Delsaerdt, University of Antwerp - UA
Prof. dr. Paul Demaret, ancient Rector of College of Europe, Bruges
Prof. dr. Vincent Dujardin, U.C.L., Louvain-la-Neuve
Prof. Jean-Marie Duvosquel, U.L.B. Bruxelles
Dr. Bertrand Goujon, Université de Reims Champagne-Ardenne
Prof. dr. Geoffrey Grandjean, ULiège
Maître Olivier Hamal, Liege
Comte Olivier de Luppé, Société des Bibliophiles François / Association Française pour la Protection des Archives Privées - AFPAP
Dr. Claude de Moreau de Gerbehaye, Archives Générales du Royaume de Belgique, Bruxelles - Brabant Wallon
Prof. dr. Violet Soen, KU Leuven
Prof. dr. Martin Wrede, Université Pierre Mendès France, Grenoble 2